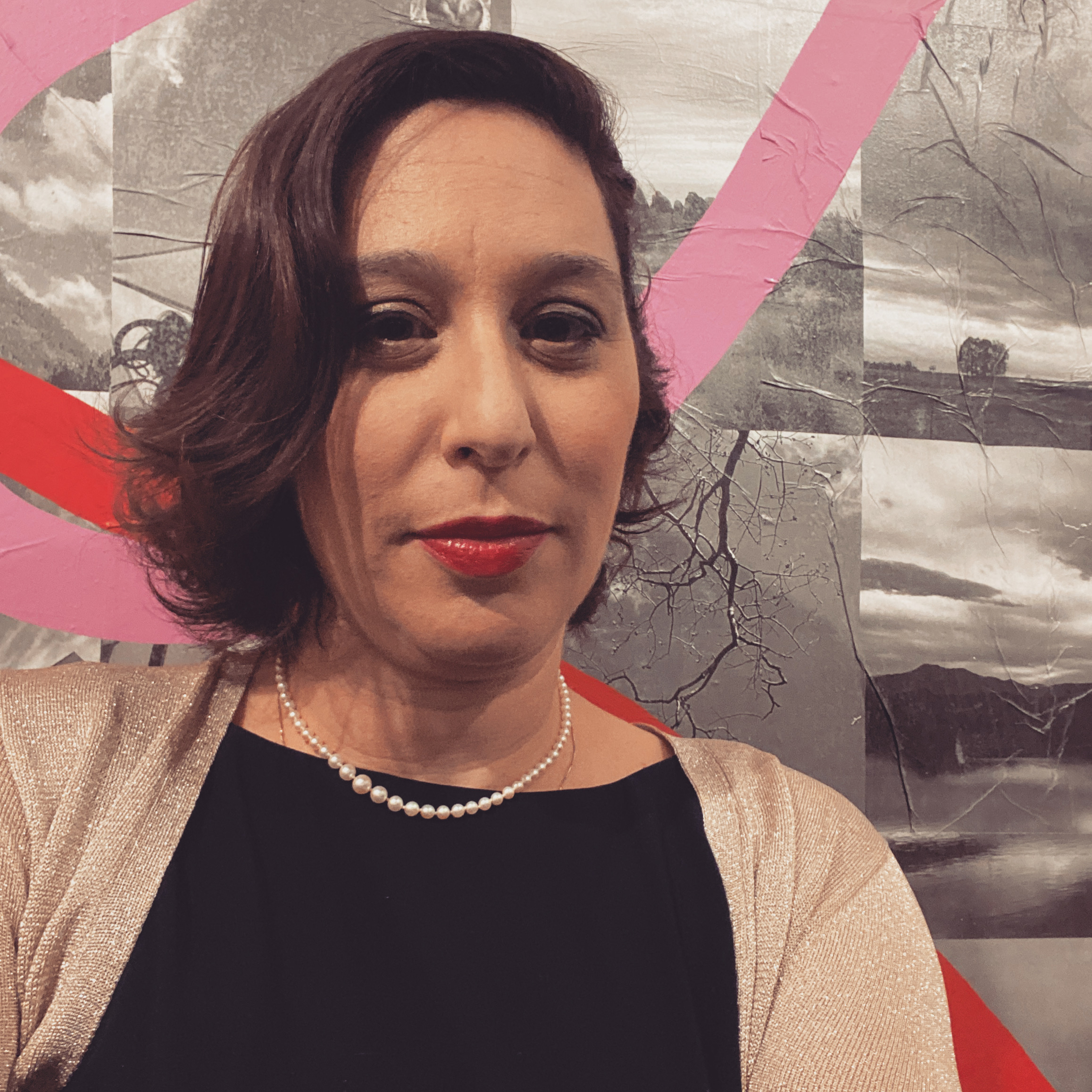 Julia Rymer
Artist | Educator | Entrepreneur
About Me
My interactions with nature—from examining the minutia of biological cells and seeds to experiencing the vastness of mountains and oceans—inspire the shapes, color interactions and designs that appear in my work. Each piece I create evolves like geological strata, layers building up over time, cultivating structure in the overall composition. I think of my work as research; much as Josef Albers spoke of his work, saying "All my painting is actually study. The longer I do it, the more and more it is endless."
Art inspires, connects, and moves us in inexplicable ways. Art opens up conversation, brightens a space, changes our mood. It isn't just matching your painting to your sofa or your rug with a color swatch. Good art wakes you up, stops you in your tracks, makes you want to come home to see it after a long day's work.
I discovered this when I was a young art student studying painting and art history in Southern France. The landscape in Provence was so beautiful, but painting it realistically didn't really get to the heart of the feeling I had there. I wanted to create in a way that felt original, authentic and personal. I began to paint abstractly, giving emotion and meaning to the natural environment I was experiencing through expressive color and design. As I explored this new direction, I also realized my love of color and of the emotional effects that color can have, and pushed further in my work to create true color experiences.
Fast-forward many years, and my exploration of abstract painting continues. During graduate school at Pratt Institute, my signature design motif, the ellipse or ovoid form, emerged, and is now present in every piece I create. Then, in 2006, I began to explore the intersection of art and science, still maintaining a commitment to beautiful design and color. This shift occurred after reading work by physicists Richard Feynman, Alan Lightman, and Brian Greene; looking at protein crystals and cells at the microscopic level; and sifting through my collections of seed pods, seaweed, rocks, leaves and other objects gleaned from various hiking trips.
Through art I evoke the beauty of the natural world – from a cell to an orbiting planet to a tree shedding leaves.
Art can brighten your world too.
From one piece to an entire collection, art adds joy and color to your life.
M.F.A., 2004, Painting; Pratt Institute, Brooklyn, NY, cum laude
B.F.A. 2000, Painting; University of Denver, Denver, CO, cum laude
1999, Marchutz School of Painting and Drawing; Institute for American Universities, Aix-en-Provence, France
2022
Beyond Dual Realms, Lone Tree Arts Center, Lone Tree, CO
2021
Flux and Flow, O'Sullivan Gallery, Regis University, Denver, CO
Featured Artist, IMA Building, Denver, CO
2020
Analog, Kinder Padon Gallery, Crested Butte Center for the Arts, CO
2018
Ellipses: Solo Exhibition, MLB Designs & Boutique, Kansas City, MO
2015
Entanglements: Solo Exhibition, Montclair Gallery, Oakland, CA
2010
New Works, Rockridge Library Gallery, Oakland, CA
2018
Aggression Dynamic: Solo Exhibition, CORE New Art Space, Denver, CO
2007
Spectra: Solo Exhibition, CORE New Art Space, Denver, CO
2004
Images: Solo MFA Thesis Exhibition, Pratt Institute, Brooklyn, NY
Selected Group Exhibitions
2022
Germinate, Seed Sisters Art Collective Group Exhibition, Rude Gallery, Rocky Mountain College of Art + Design, Lakewood, CO
Works on Paper, RA Modern Gallery, Crested Butte, CO
Gentle Connection, Seed Sisters Art Collective Group Exhibition, Amano Gallery, Kyoto, Japan
2021
Featured Artists, RA Modern Gallery, Crested Butte, CO
2020
Pink Progression: Collaborations, Arvada Center, Arvada, CO
Color Play 2, Town of Danville Art Gallery, CA
2019
It's a Color Thing, Framed Image Gallery, Denver, CO
The Art Project Nomadic Exhibition, 40West Arts District, Lakewood, CO
2018
Pink Progression, Center for Visual Art, Denver CO
Chasing 360, Curtis Arts & Humanities Center, Greenwood Village, CO
Resist and Recover, Kyo Gallery, Alexandria, VA
Celestial: Two-Person Exhibition, Jennifer Perlmutter Gallery, Lafayette, CA
Winter Show, BATCH Showroom + SLATE Contemporary Art, San Francisco, CA
2017
Color Play: Five Abstract Painters Exploring Color, Town of Danville Gallery, Danville, CA
Contemporary Abstraction, Room & Board, Denver, CO
2016
Dedicated to Community, Jennifer Perlmutter Gallery, Lafayette, CA
2015
Dedicated 2 Design, Jennifer Perlmutter Gallery, Lafayette, CA
Seeing Red, Village Theatre Art Gallery, Danville, CA
2014
Summer Show, Jennifer Perlmutter Gallery, Lafayette, CA
Two-Person Exhibition: Julia Rymer and Jennifer Perlmutter, Jennifer Perlmutter Gallery
Coalition for Califorina Artists Group Exhibition, NH2 Salon, Novato, CA
2013
Water on Paper, Red Delicious Press, Aurora, CO
Aqueous, National Juried Exhibition, Tubac Center for the Arts, Tubac, AZ
BAYVAN Artist Registry 2013, Bay Area Visual Arts Network, Berkeley, CA
2012
Abstracts, Studio 7 Fine Arts, Pleasanton, CA
Mono y Mono, National Juried Exhibition, Gallery at the J, Austin, TX
SciArt, ScienceOnline 2012 Conference, North Carolina State University, Raleigh, NC
BAYVAN Artist Registry 2012, Bay Area Visual Arts Network, Berkeley, CA
2011
Abstracts, Studio 7 Fine Arts, Pleasanton, CA
2010
Juried Alumni Exibition, Victoria H. Myren Gallery, School of Art and Art History,
University of Denver, CO
What Lies Above, Below and in Between, Linda Ryan Fine Art, Livermore, CA
1000 Sketchbooks Project, Arthouse Gallery, Atlanta, GA and Brooklyn, NY
Paperworks 2010: Juried Art Exhibition, Northwest Art Center, Minot State University, Minot, SD
2009
Collective Nouns, Metro State Faculty Biennial, Center for Visual Arts, Denver, CO
2008
Juried Student/Alumni Exhibition, School of Art & Art History, University of Denver, CO
27th Annual Juried Exhibition, Littleton Historical Museum, Littleton, CO
2007
99 Pieces of Art on the Wall, Very Special Arts Gallery, Denver, CO
Collective Nouns, MSCD Faculty Exhibition, Center for Visual Arts, Denver,CO
2006
METRO Biennial: MSCD Faculty Exhibition, Emanuel Gallery, Metropolitan State University of Denver, CO
Abstraction, CORE New Art Space, Denver, CO
2004
Faculty Exhibition, Rocky Mountain College of Art & Design, Lakewood, CO
Four Person Exhibition, William Havu Gallery, Denver, CO
Exploration/Innovation, Kingsborough Community College Art Gallery, Brooklyn, NY
Pratt MFA Exhibition, Pratt Manhattan Gallery, New York, NY
The Grand Group Show, Corridor Gallery, Brooklyn, NY
Colliding: MFA Drawing Exhibition, Parsons School of Design, New York, NY
2003
Recent Works: Pratt MFA Exhibition, Steuben West Gallery, Pratt Institute, Brooklyn, NY
2002
Recent Works: Pratt MFA Exhibition, Steuben East Gallery, Pratt Institute, Brooklyn, NY
Canvas, Paper, Board: Julia Rymer and James Thomson*, William Havu Gallery, Denver, CO
2001
Very Special Arts Annual Auction& Exhibition, William Havu Gallery, Denver, CO
Recent Works 2001, The Salon Studio, Loveland, CO
2000
Journey, Senior BFA Exhibition, University of Denver, CO
1999
Miniatures, Juried Student Exhibition, University of Denver, CO
Faces of Woman, Juried Exhibition, New Mexico Highlands State University, Las Vegas Arts Council, Las Vegas, NM
2017–present 
Co-founder, artboss, Denver, CO
2006-2008
Secretary & Public Relations Committee Member, CORE New Art Space, Denver, CO
2002-2004
Graduate Assistant, Department of Exhibitions, Pratt Institute, Brooklyn and Manhattan, NY
2000-2002
Gallery Administrator, William Havu Gallery, Denver, CO
1997-2000
Office Assistant, University of Denver, School of Art & Art History, Denver, CO
2021 – present
Adjunct Faculty, Foundations
Rocky Mountain College of Art + Design, Lakewood, CO
Art Specialist
Temple Sinai Religious School, Denver, CO
2019
Artist-in-Residence
Children's Museum of Denver at Marsico Campus
2018-present
Faculty Member
Adult and Kids Art Instructor, Curtis Center for the Arts, Greenwood Village, CO
2007-2009
Visiting Assistant Professor of Foundation Art
Color Theory, Drawing, Painting and Two-Dimensional Design,
Metropolitan State University of Denver, CO
2006-2007
Lecturer
Color Theory, Watermedia, and Two-Dimensional Design,
Metropolitan State University of Denver, CO
2005-2006
Adjunct Instructor
Basic Drawing I, Design Processes and Concepts I and Color Theory
Metropolitan State University of Denver, CO
Affiliate Faculty
Introduction to Painting, Advanced Painting, and Independent Study in Painting
Regis University, Denver, CO
2004
Adjunct Instructor
Two-Dimensional Design
Rocky Mountain College of Art + Design, Lakewood, CO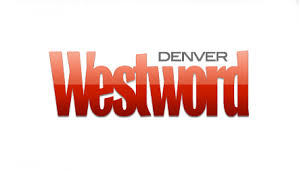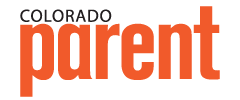 Guest Lectures and Demonstrations
2021
Artist Talk, Jewish Art Salon, Online
Guest Lecturer, Drop-in Drawing Class, Denver Art Museum, Denver, CO
Artist Talk, Department of Art, Regis University, Denver, CO
2020
Guest Lecturer, Senior BFA Thesis Class, Regis University, Denver, CO
Guest Lecturer, artboss web presence and branding workshop, University of Northern Colorado, Greeley, CO
2019
Co-facilitator, the artboss Creativepreneur Intensive Workshop, Golden, CO
Guest Lecturer, artboss mini-workshop, University of Northern Colorado, Greeley, CO
Guest Lecturer, artboss social media workshop, Rocky Mountain College of Art & Design, Denver, CO​
artboss Guest Lecture series at the University of Northern Colorado
2018
artboss Guest Lectures at University of Denver, Rocky Mountain College of Art & Design, and the Community College of Aurora
2017
Exploring Abstraction Kids Workshop, Town of Danville Art Gallery, Danville, CA
2016
Guest Artist Lecture, Jennifer Perlmutter Gallery, Lafayette, CA
2015
Kids Mixed Media Art-Making Event Facilitator, Jennifer Perlmutter Gallery, Lafayette, CA
2014
Featured Artist Talk and Kids Drawing Event Facilitator, Jennifer Perlmutter Gallery, Lafayette, CA
2011
Guest Artist, Studio 7 Fine Arts Gallery, Pleasanton, CA
2010
Guest Artist, Studio 7 Fine Arts Gallery, Pleasanton, CA
2008
Guest Critic, Drawing IV with Professor Anna Kaye, Metropolitan State University of Denver, CO
2007
Featured Artist Lecture, Metropolitan State University of Denver, Center for Visual Arts
2005
Featured Artist Lecture, Regis University, Denver, CO
2004
Professional Studies Class, School of Art & Art History, University of Denver, CO
2019-20
Career Development Grant, Colorado Creative Industries
2004
Circle Award for Outstanding Academic Achievement, Pratt Institute, Brooklyn, NY
Award for Outstanding Merit in Fine Arts, Pratt Institute, Brooklyn, NY
2001
Commission Representative Nominee, Project Evaluation Panel for Public Art Projects, Mayor's Office on Art, Culture & Film, Denver, CO
1998-2000
Merit Scholarship, School of Art & Art History, University of Denver, CO
1996-1997
Chancellor's Scholarship Award, University of Denver, CO
Selected Museum, Corporate and Private Collections
Children's Museum of Denver at Marsico Campus, Denver, CO
Charter, Inc., Denver, CO
Fox Rothschild, San Francisco, CA
Pinnacol Assurance, Denver, CO
Merkel, Inc., Denver, CO
Mercy Corp., Denver, CO
The Lighting Source, Denver, CO
Workplace Elements, Denver, CO
and numerous private collections throughout the United States