Expanding craftsmanship and critical thinking in the classroom.
Creativity is fed by freedom and openness to new experiences; as such, I encourage curiosity and wonder in the creative process. I come from a place of play and experimentation in the classroom. My approach to instruction is process-oriented, focusing on the use of materials and techniques, exploration, and understanding of design elements and personal expression. I think of my classroom as a sort of laboratory, where the components of art mix together to create wonderful new permutations, complete disasters, and unexpected breakthroughs.
My classes provide a fundamental understanding of media and encouragement of exploration within the creative process, which allows the conceptual framework for a project and artistic practice to flourish. I find that by first allowing students to explore the materials and concepts, they develop confidence and open up to the possibilities of their work. I push students to experiment and take risks with the media and ideas with which they work, acting as a guide and a resource for their process. I provide feedback and constructive critique, allowing for self-direction and personal reflection, and encouraging discussion between students.
It is a core belief of mine that all people, regardless of age, experience or background, have a capacity for creative work. My approach to teaching emerges from this belief and drives my focus on process and experimentation. I encourage everyone to explore their unique expressive and artistic capabilities.
artboss: entrepreneurship for creatives and makers
Co-founded in 2018 alongside artist and designer Jessica Loving-Campos, artboss is a company dedicated to helping creative entrepreneurs build their business through education and coaching services. Our mission is to provide creatives with the marketing and communication skills they need to succeed in their careers. We provide webinars, guest lectures, presentations and workshops on many key components of building a creative career, including crafting your narrative as a creative; website optimization and e-commerce options; digital marketing and social media strategy; professional portfolio development; and guidance for applying for galleries, exhibitions, artist residencies, grants and job opportunities. At the same time, we encourage creatives to "think outside of the gallery box" as they develop their unique voice, find their ideal clients, and connect with the creative community in this dynamic and ever-changing art market. Our company works with artists and creatives at all stages of their careers, from emerging to mid-career, and have presented at colleges and universities across Colorado. For more information, go to artboss.co.
Student Art Portfolio
With over 15 years of teaching experience at the university level, as well as for children and adults at art community centers, museums, individual coaching and online venues, I specialize in teaching all levels of painting, drawing, mixed media art, two-dimensional design and color theory. The following examples of student work, pulled from a wide scope of my past courses and class levels, demonstrate the broad array of materials, techniques, styles and approaches to art that my students produce under my instruction.
One of the foundational classes that an art student can take, Color Theory informs not just the painter's work, but art of all media and materials. In my color classes, I emphasized the fundamentals of color relationships, observational color mixing, color relativity and the power of color as an expressive tool. While building solid skills throughout the semester, students were given the opportunity to experiment in final projects that expanded the possibilities of color use in art and design.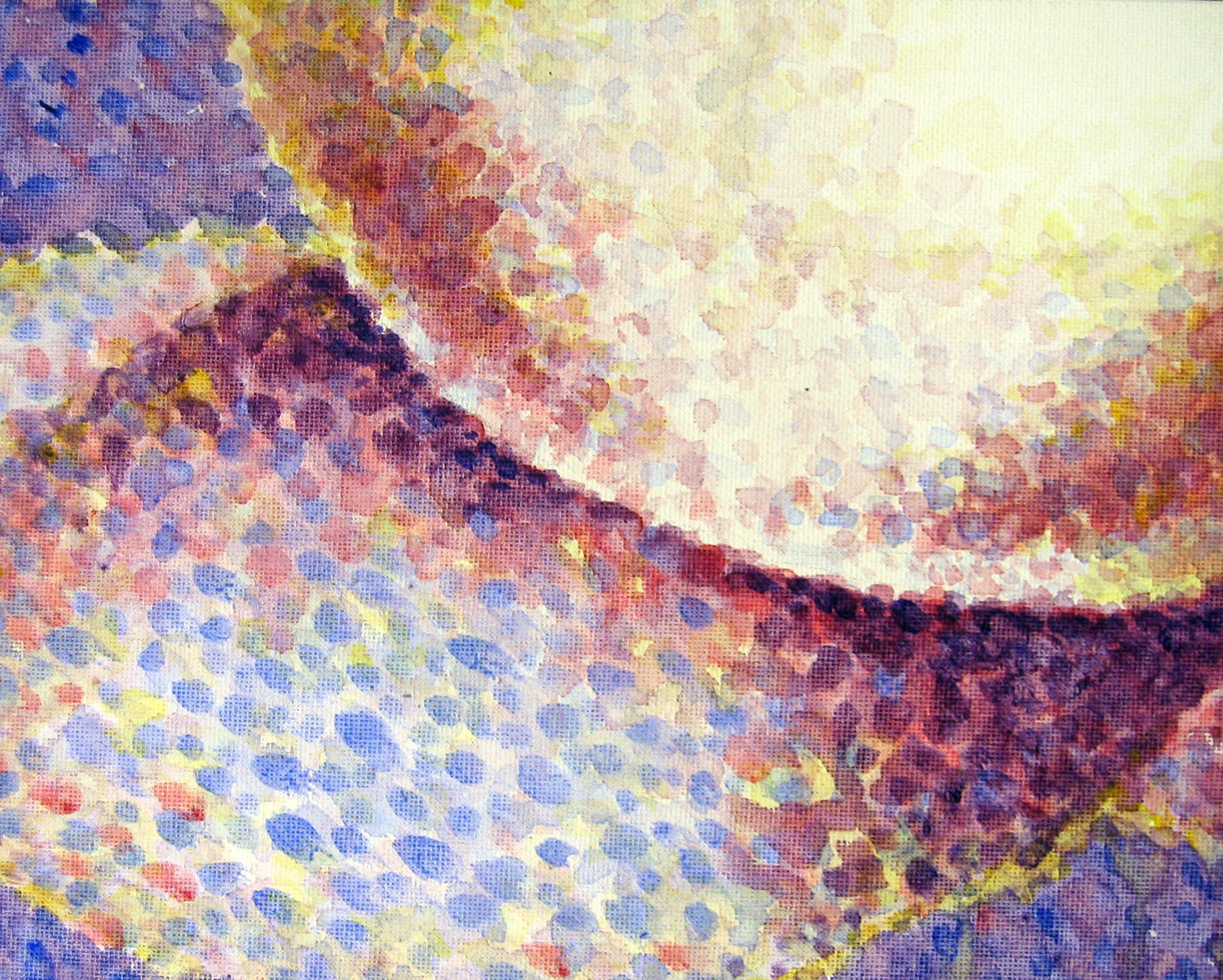 Optical Color Mixing & Pointillism Acrylic painting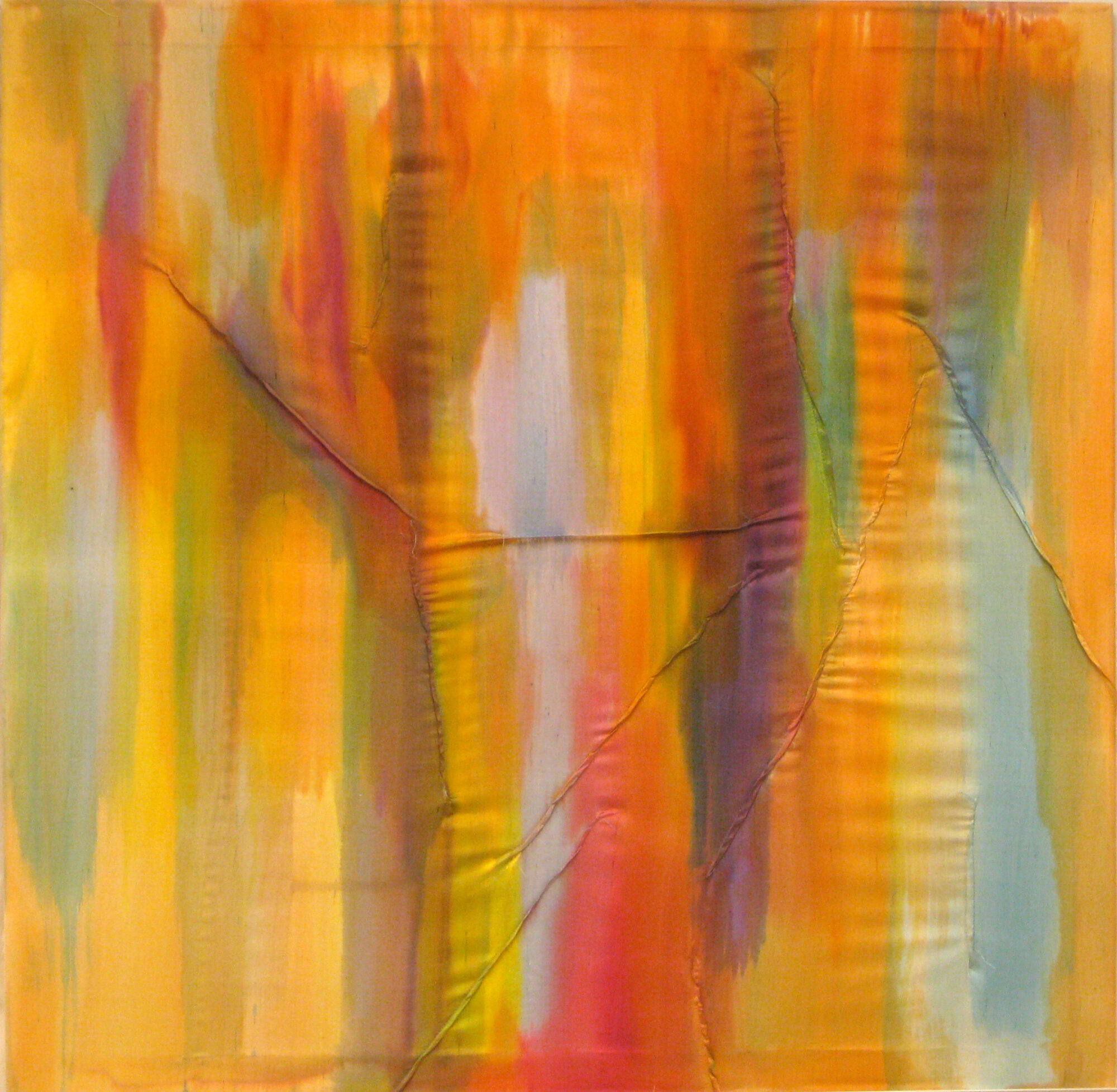 Silk Painting and Hand-Embroidery
Color Theory Final Project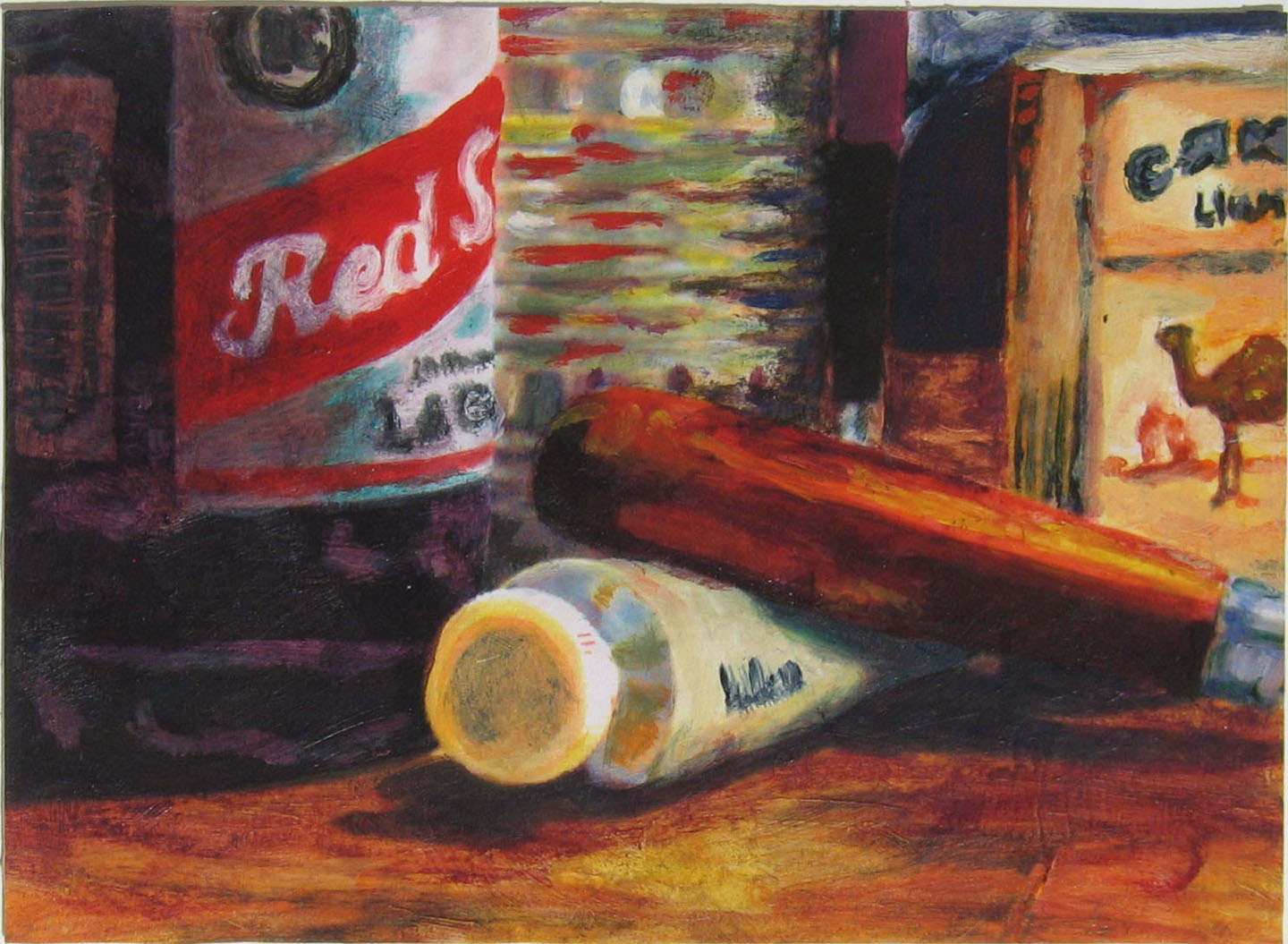 Observational Color Mixing & Still Life Study
Acrylic painting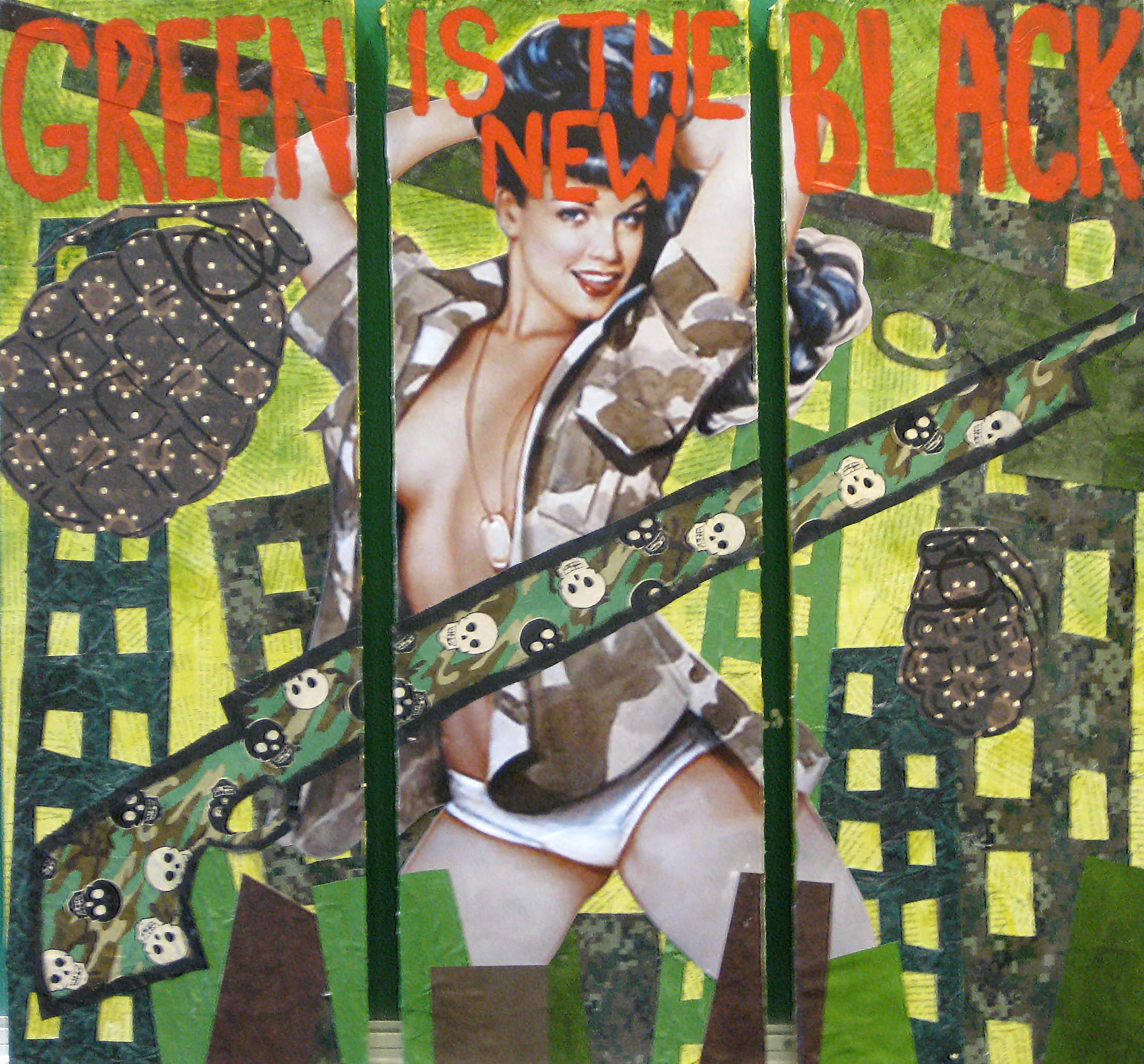 Green is the New Black
Mixed Media Collage
Color Theory Final Project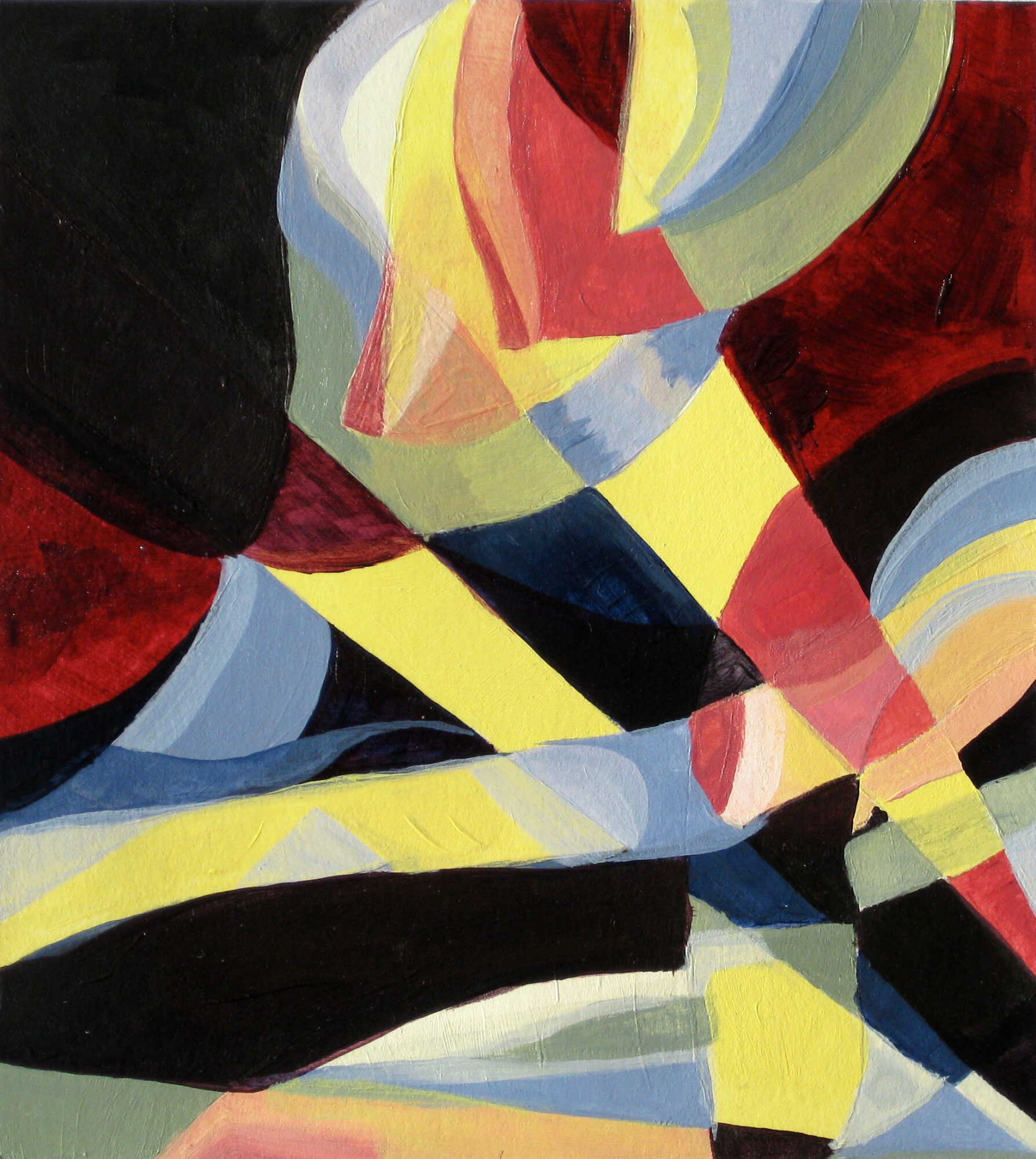 Color Transitions & Transparencies
Acrylic painting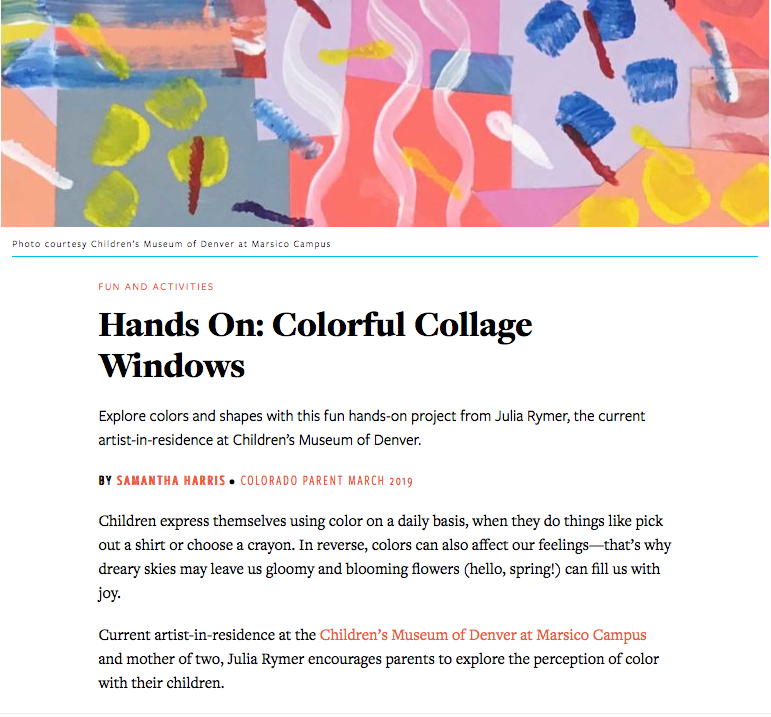 Colorado Parent project example: Colorful Collage Windows
Mixed Media Painting, Collage and Color Theory exercise
Published March 2019 Issue. Click here.
Whether focusing on acrylic, watercolor, gouache or mixed media painting, my classes emphasize the fundamentals of painting techniques while encouraging experimentation and new directions with the materials. Students explore artists and art movements of the past, at the same time considering contemporary art practices as inspiration as they seek their individual vision as artists. I teach artists of all levels and experience, including Painting I, Advanced Painting, Watermedia and Mixed Media Art courses, as well as special workshops on topics like Abstract Expressionism and Pour Painting Techniques.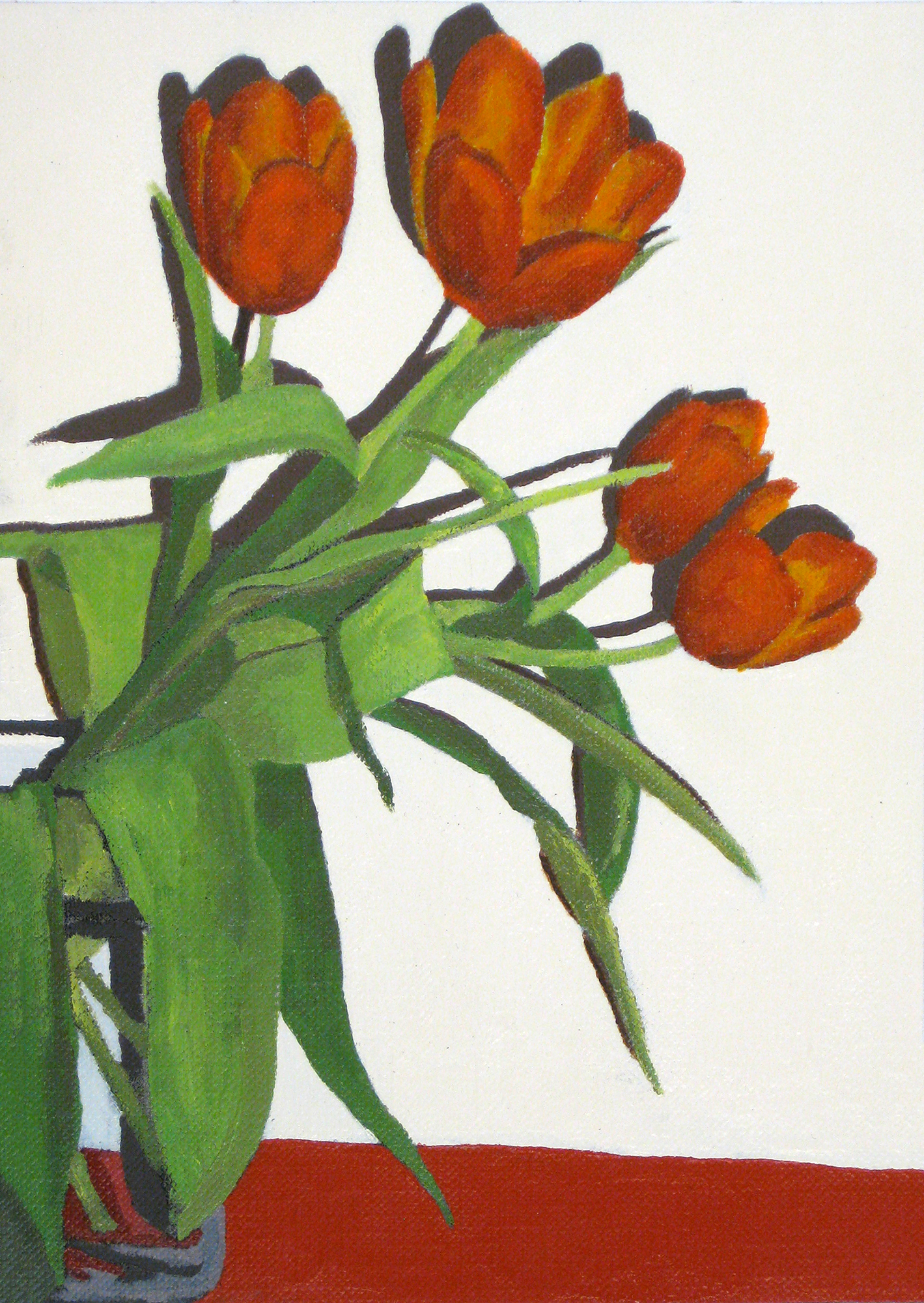 Still Life Study & Observational Color Mixing
Acrylic painting
Painting I Class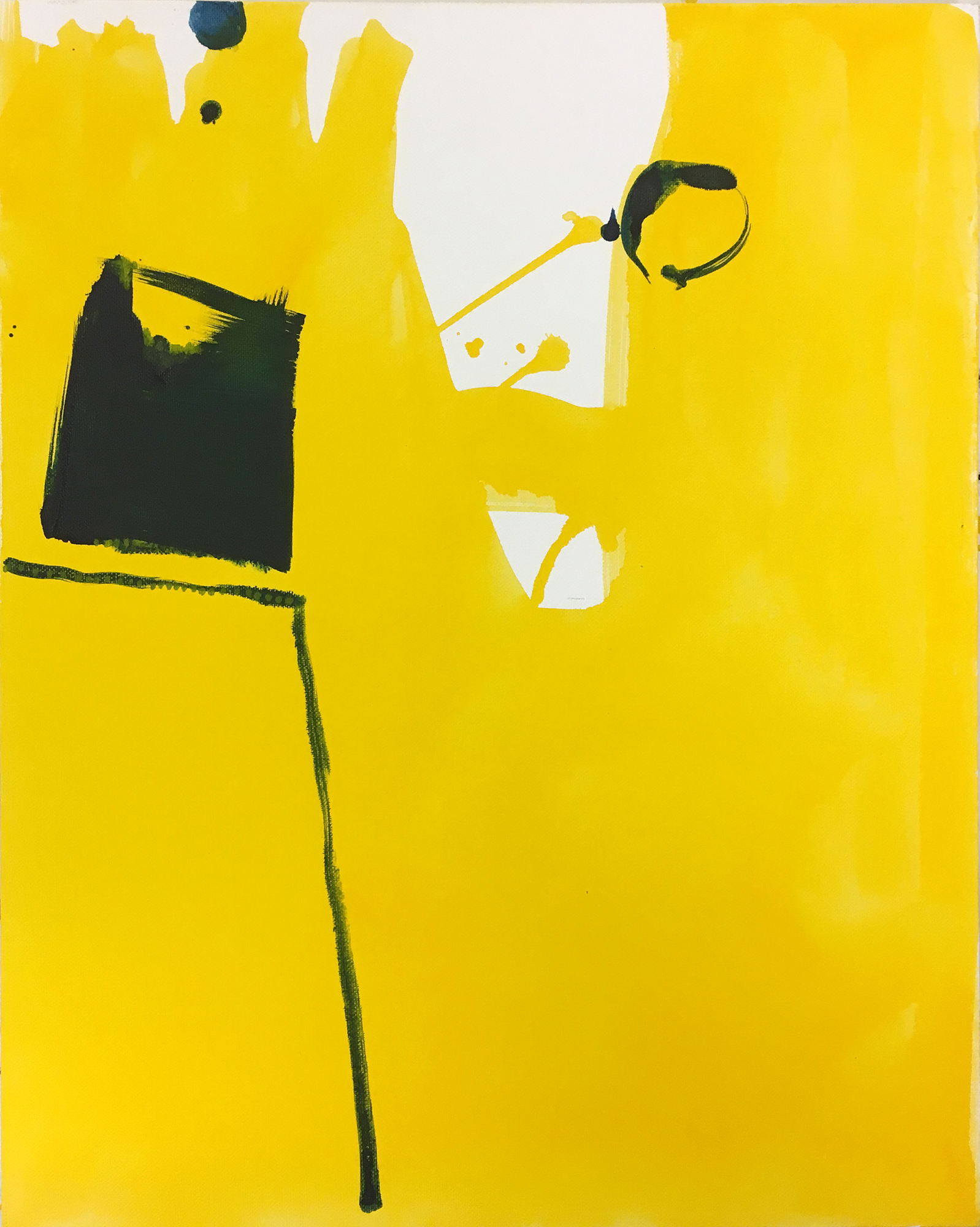 Abstract Expressionist Exploration
Acrylic Painting
Abstract Experimentations: Mixed Media Painting Class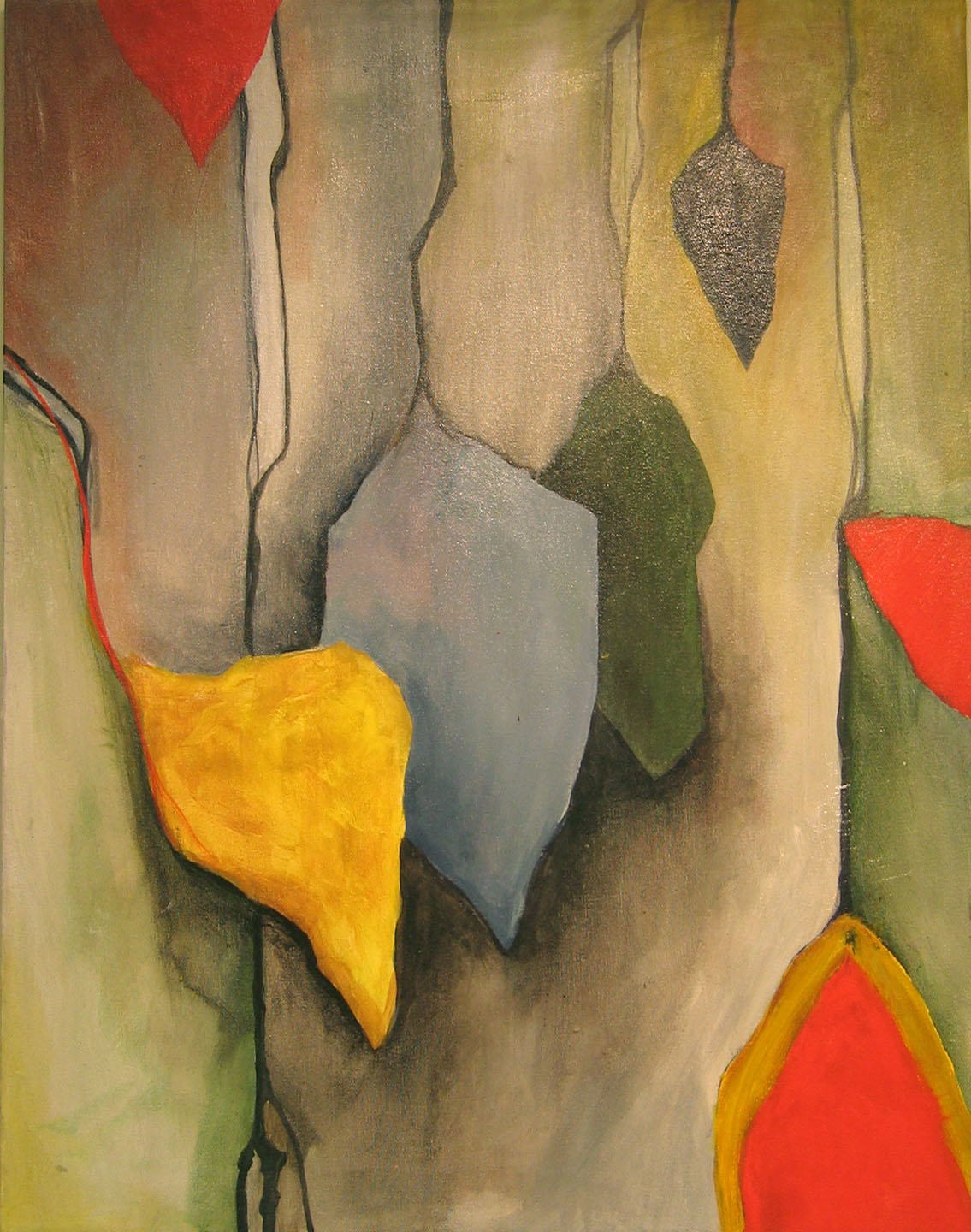 Push & Pull: Creating Depth through Color Interaction
Acrylic on canvas
Painting I Class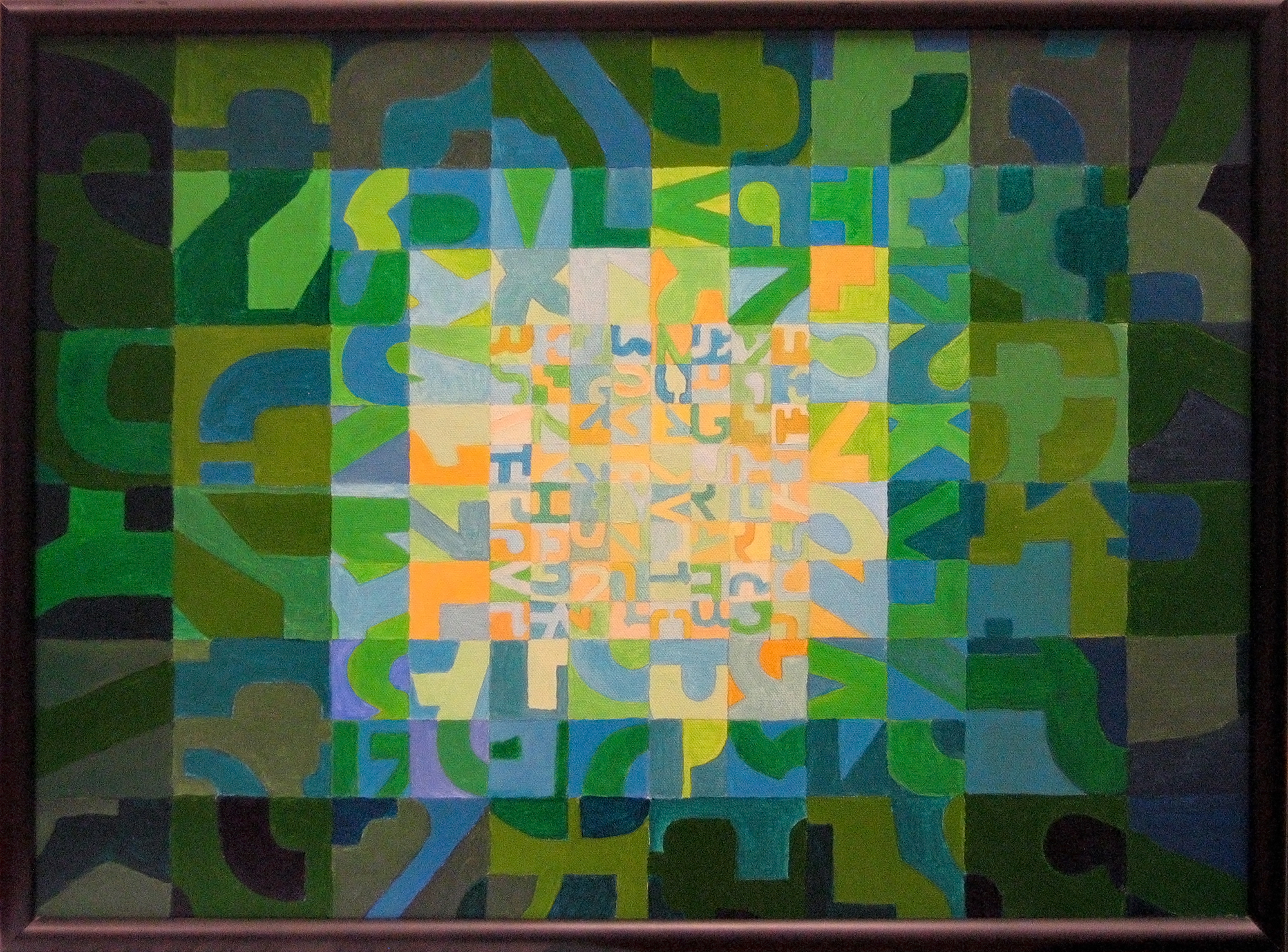 Op Art Exploration
Acrylic painting
Painting I Class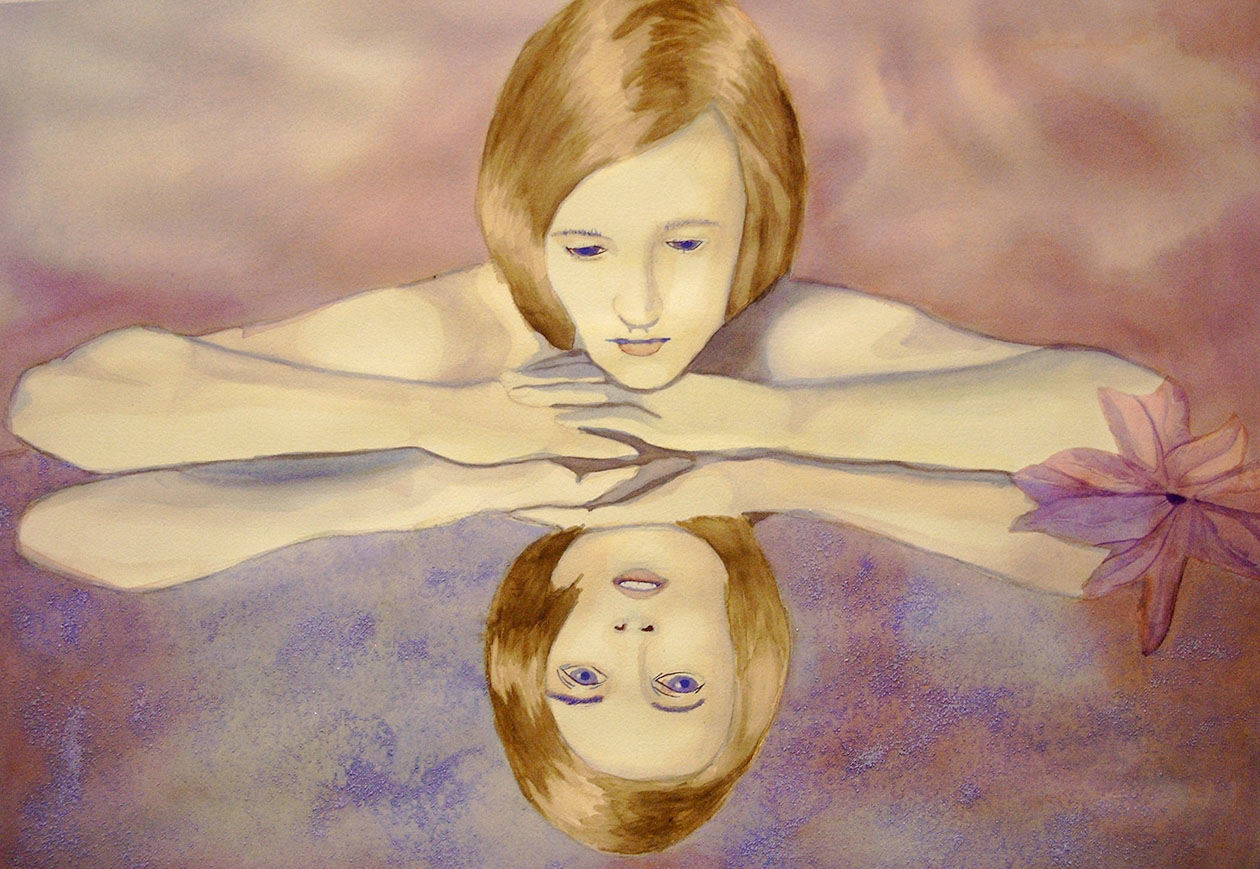 Portrait of a Woman
Watercolor painting using washes, blending and salt texture techniques
Advanced Watermedia Class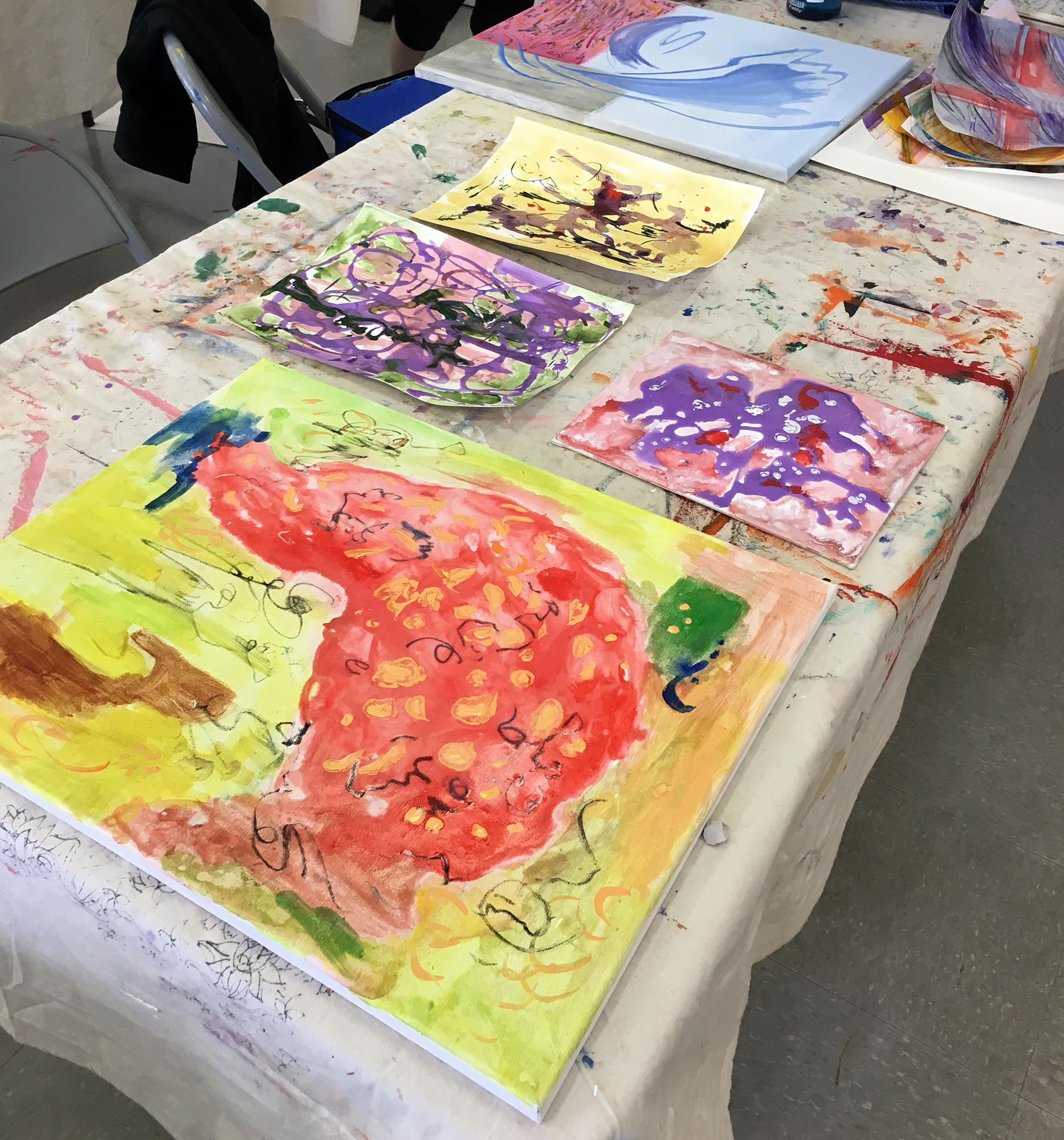 Works in progress: watercolor, acrylic and drawing media
Abstract Experimentations, Mixed Media Painting class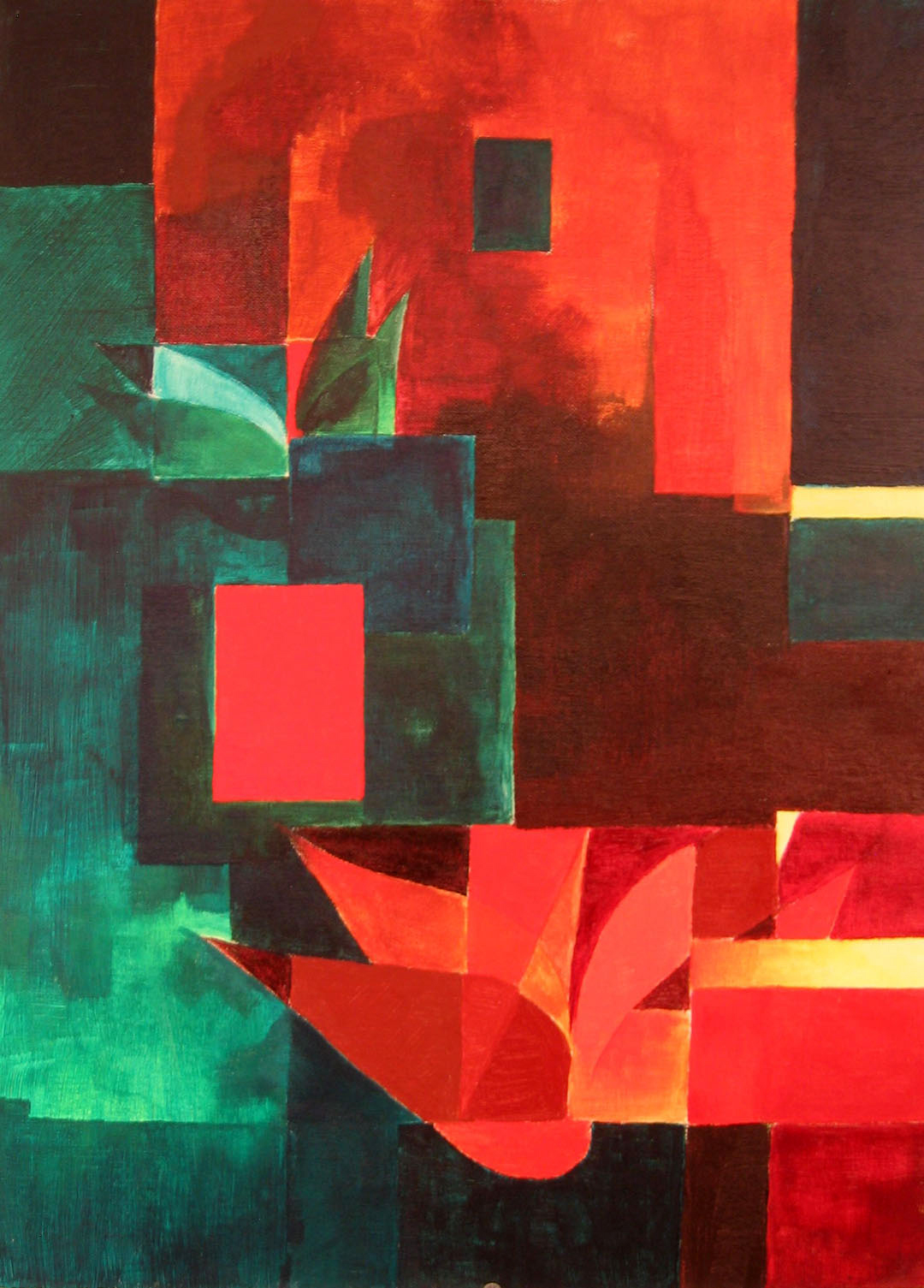 Push & Pull: Creating Depth through Color Interaction
Acrylic painting
Painting I Class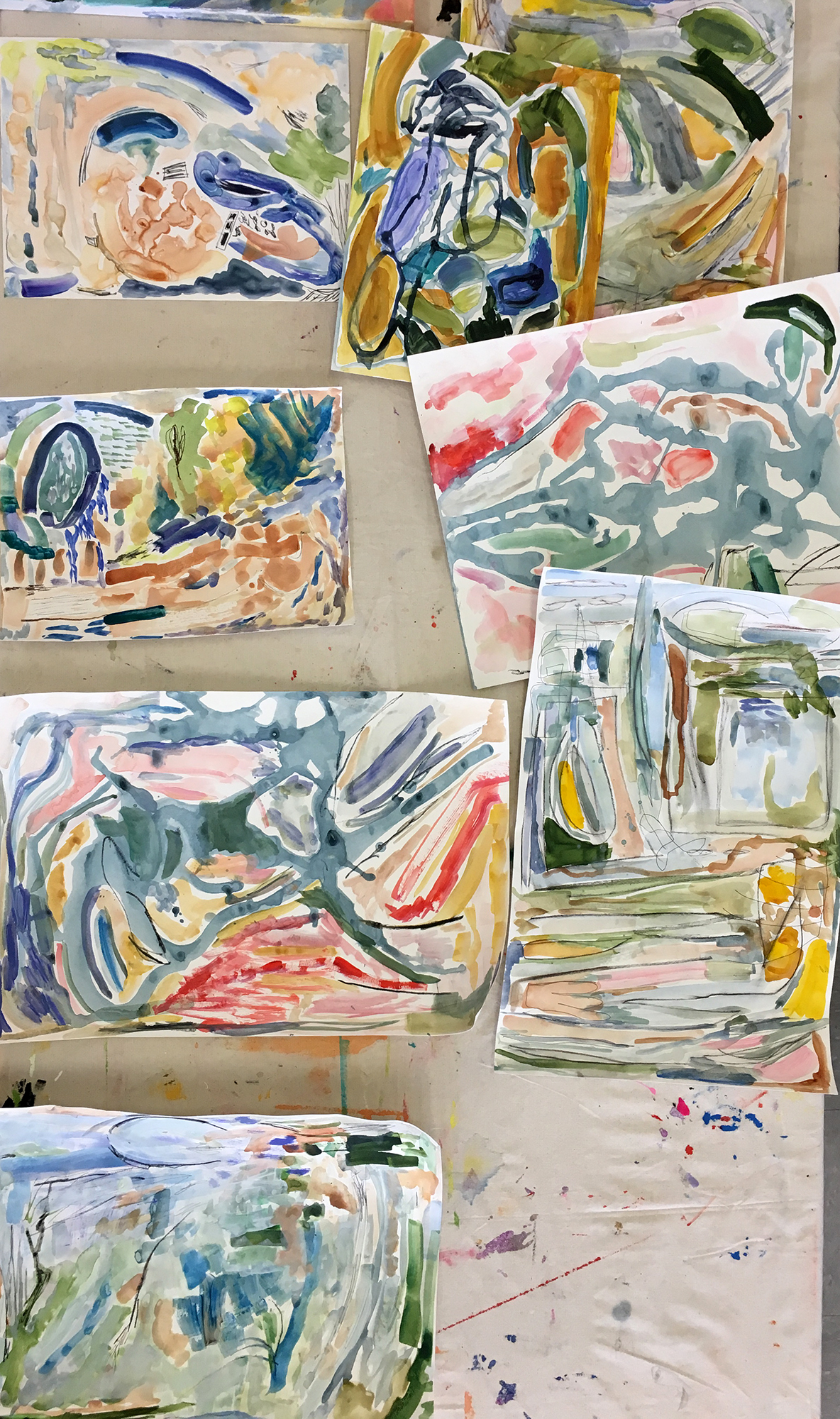 Works in progress: watercolor, acrylic and drawing media
Abstract Experimentations, Mixed Media Painting Class
Drawing + Two-Dimensional Design
Learning drawing techniques and ways to design a dynamic composition are key components of art education. My students are grounded in the fundamentals of drawing techniques, and learn how to create unity, balance, movement and variety through the design elements of line, shape, value, repetition and more.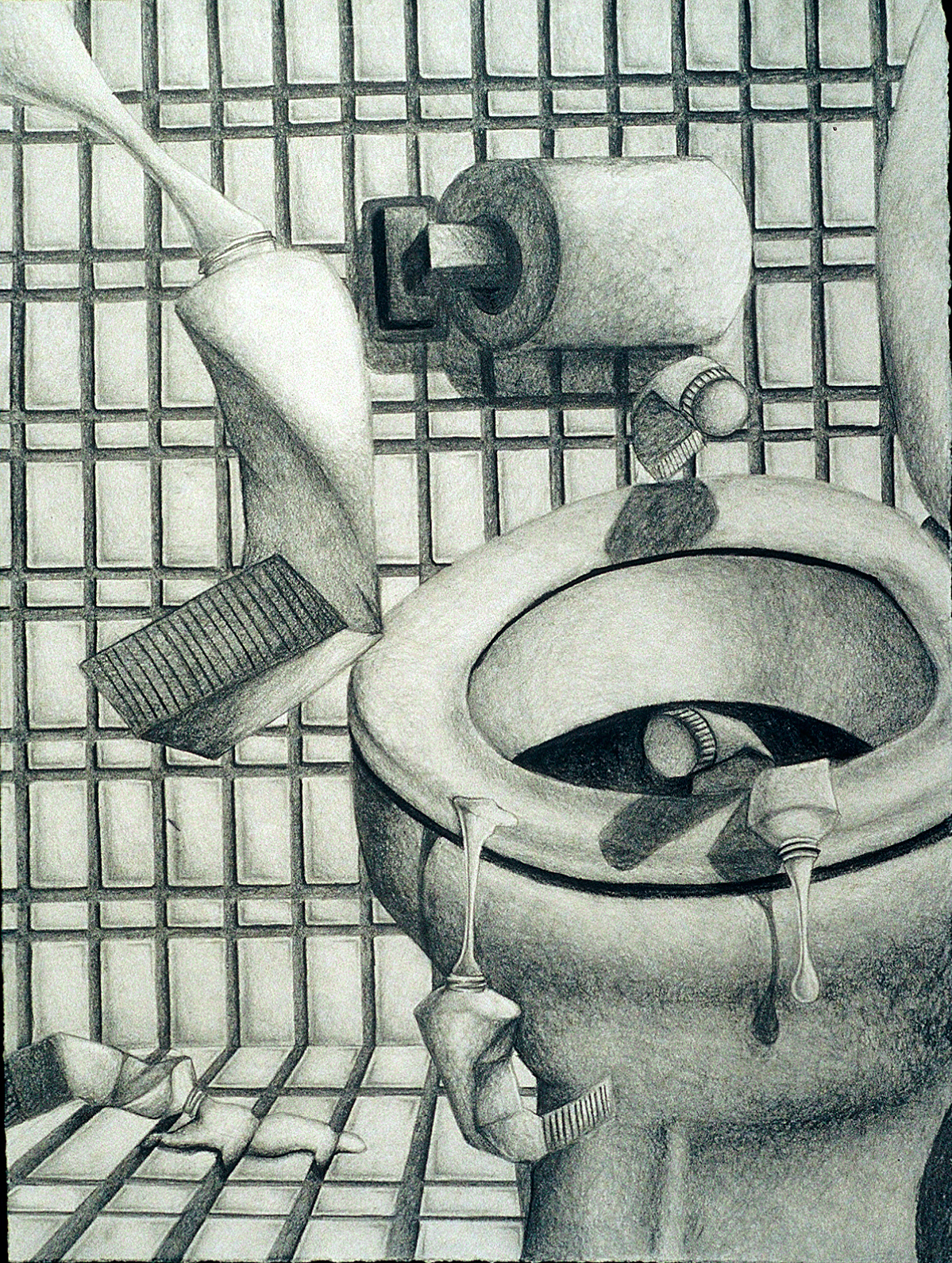 "Eye Level" Drawing Exploring Perspective, Value and Shape
Graphite & Charcoal on Paper
Drawing I Class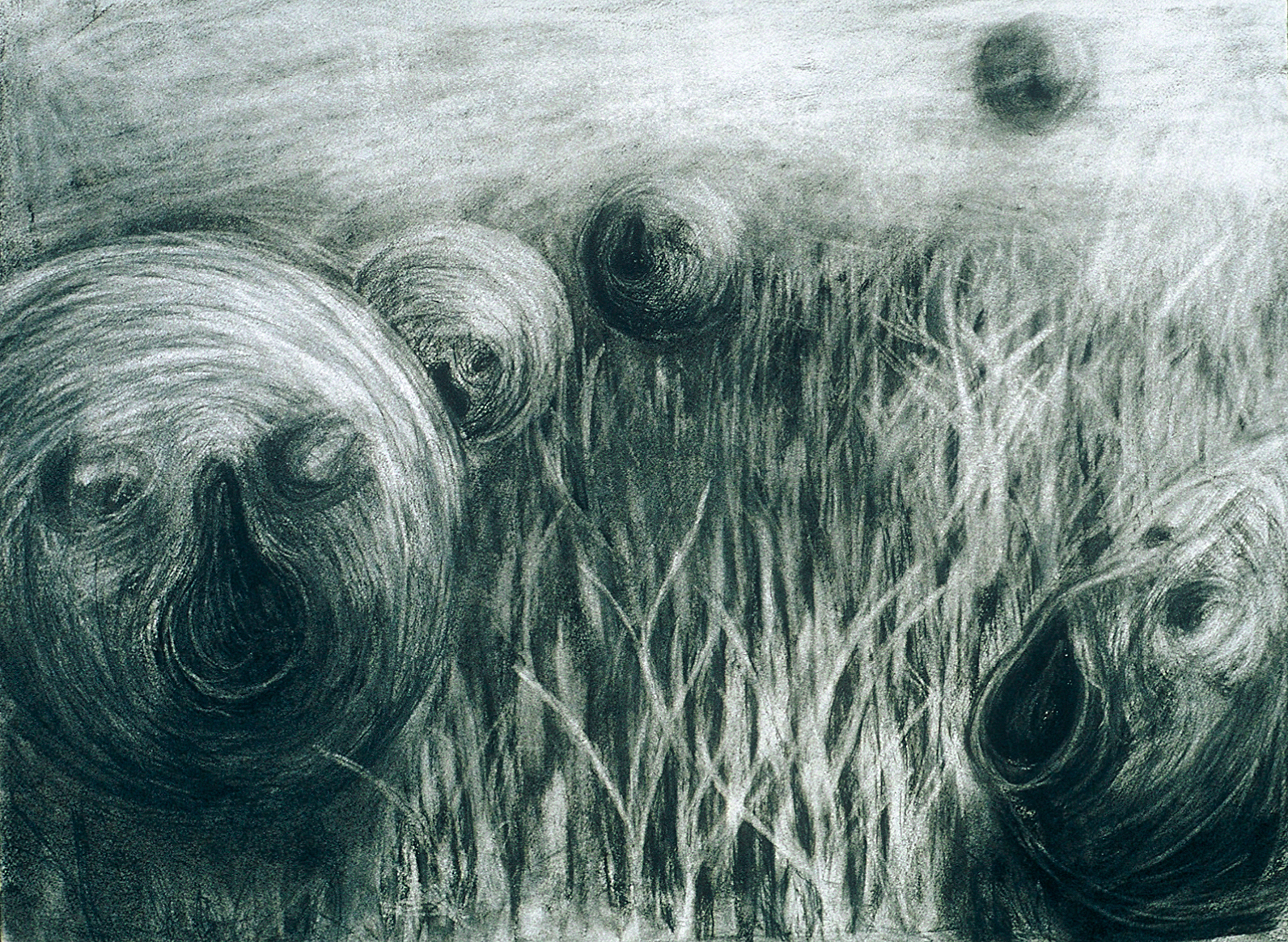 "Eye Level" drawing exploring value, contrast, blending and form
Charcoal on paper
Drawing I class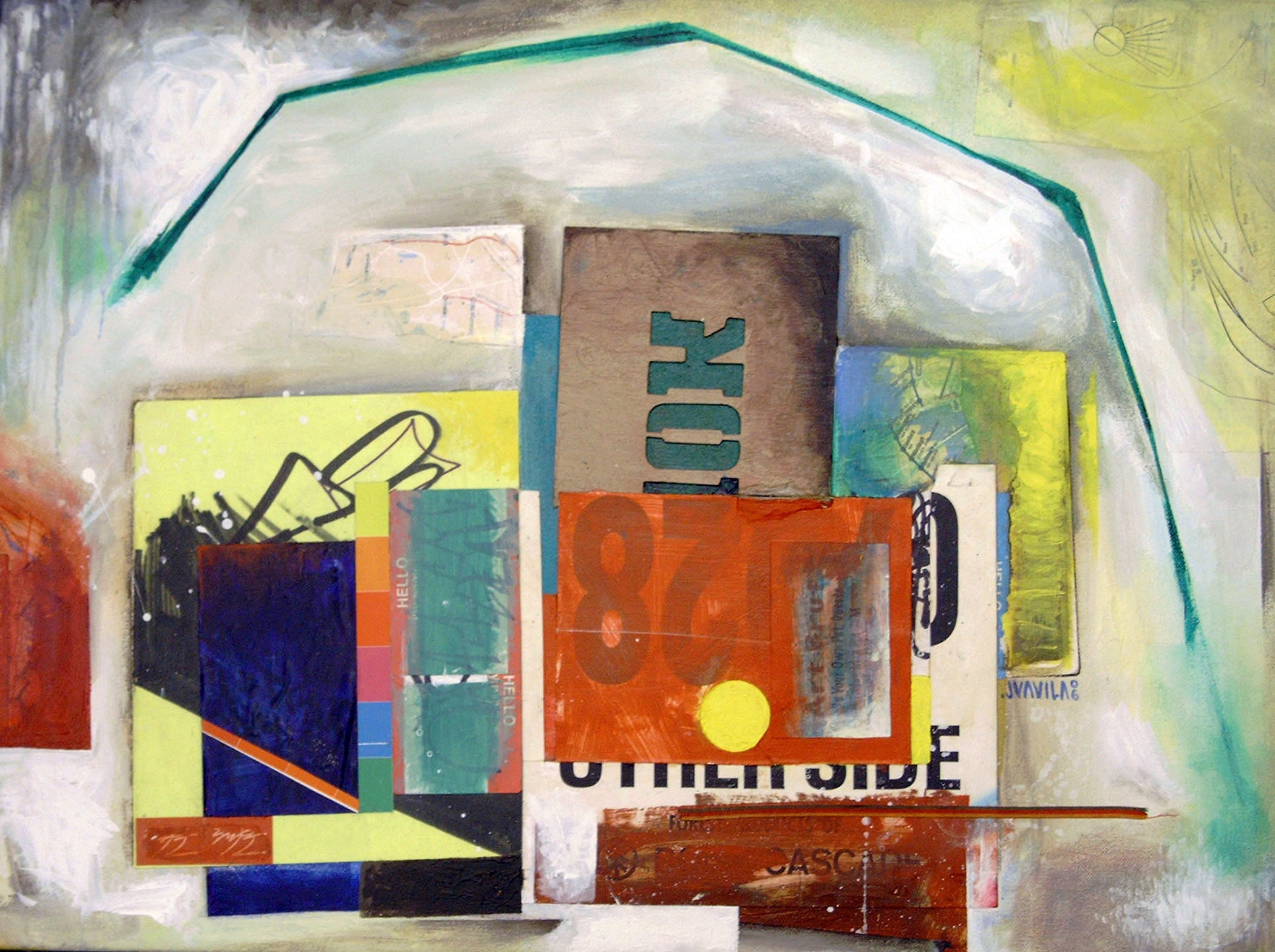 Pop Art
Mixed Media Collage
Two-Dimensional Design Class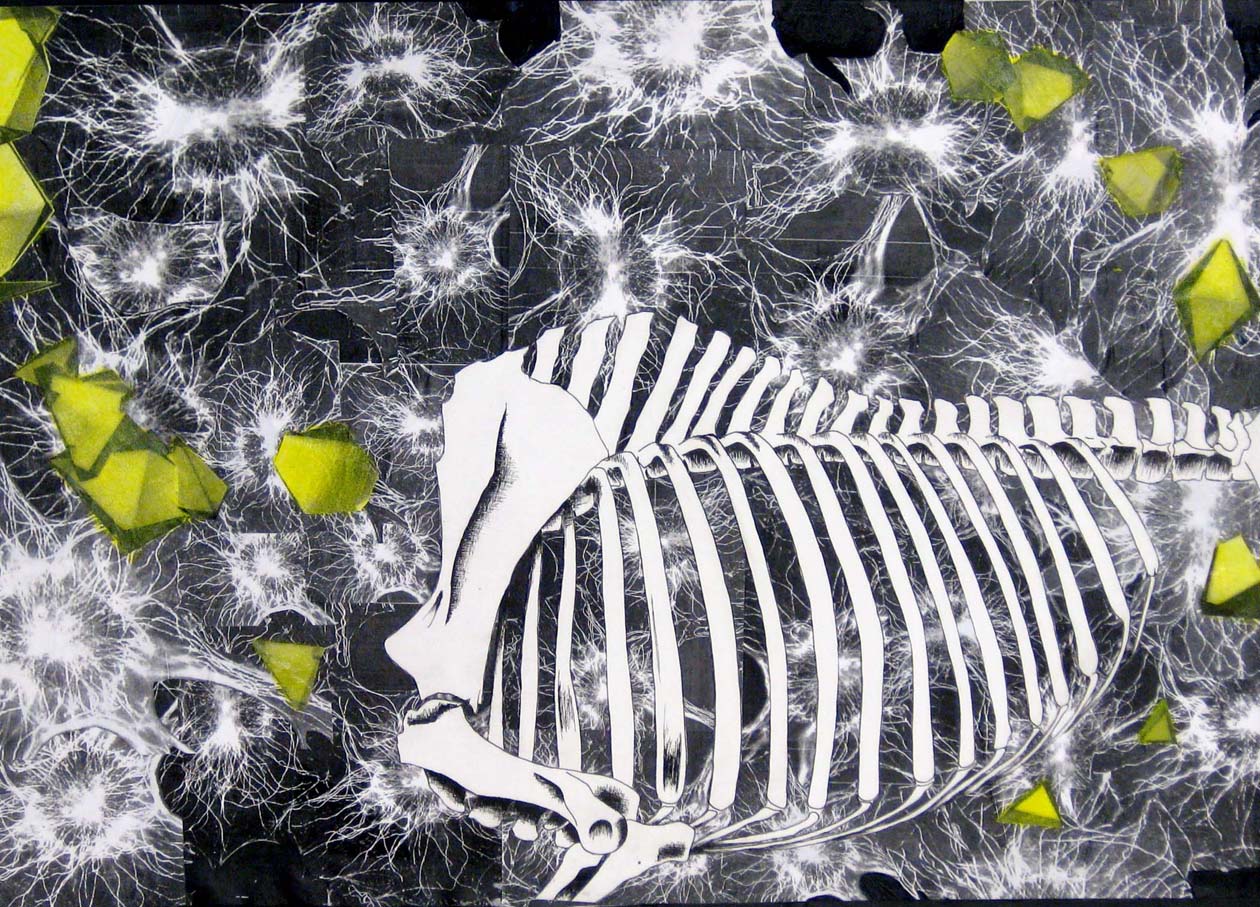 Intersections of Art + Science
Drawing and collage, exploring visual emphasis, texture and contrast
Two-Dimensional Design class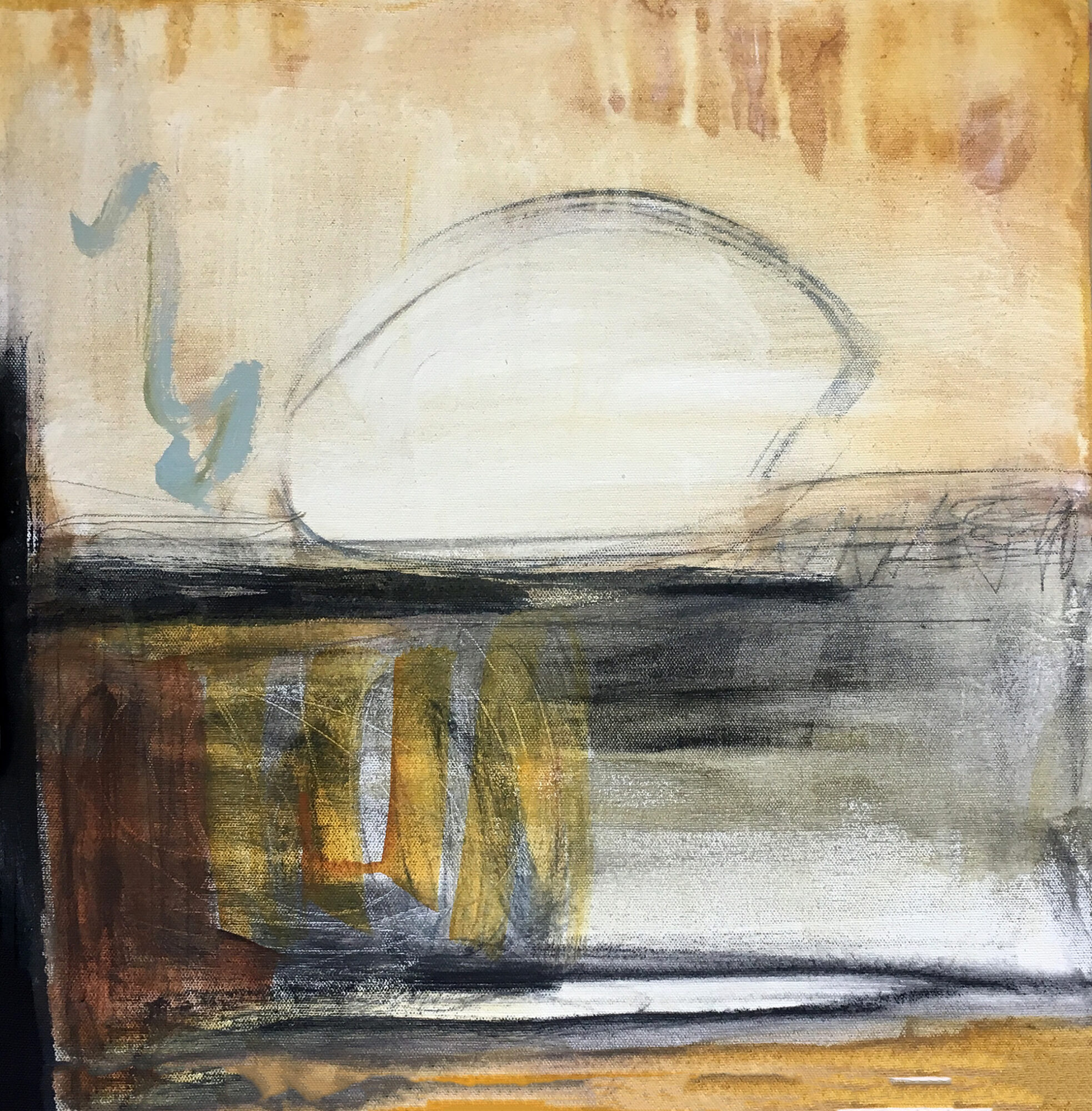 Mixed Media Drawing
Charcoal, Watercolor and Graphite
Mixed Media Drawing + Painting Class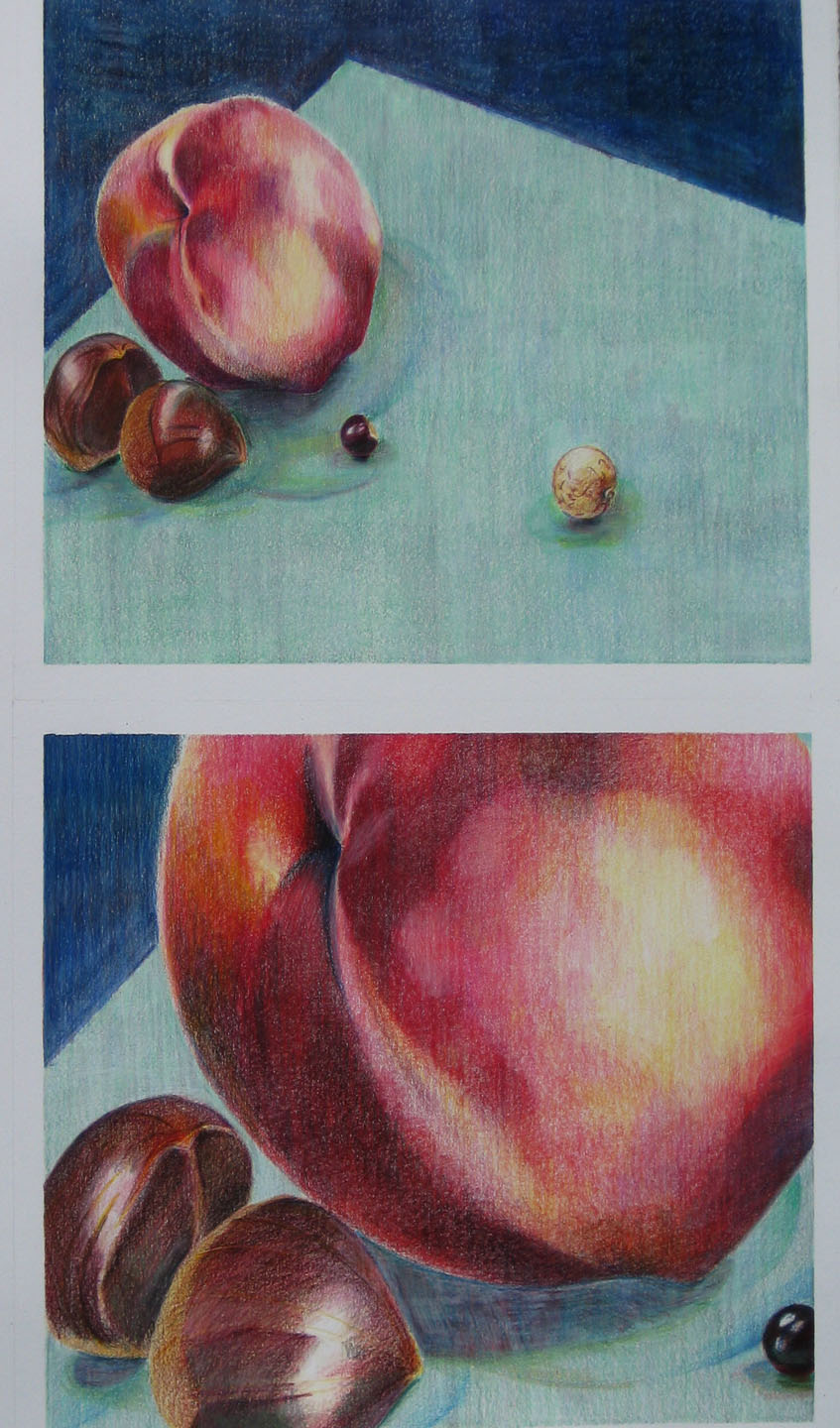 Colored Pencil Still Life Project: Near and Far
Prismacolor Colored Pencils on paper
Drawing II class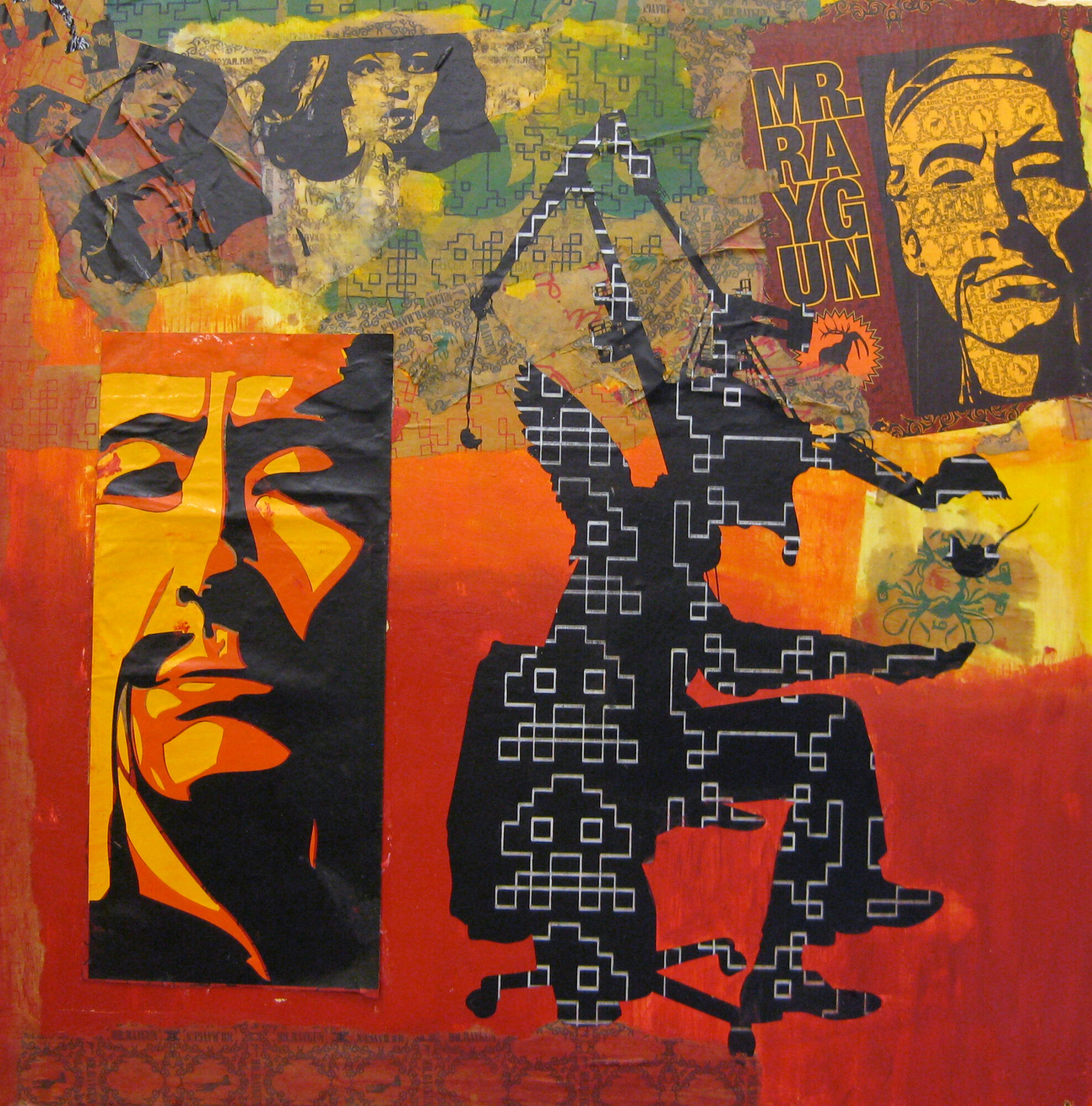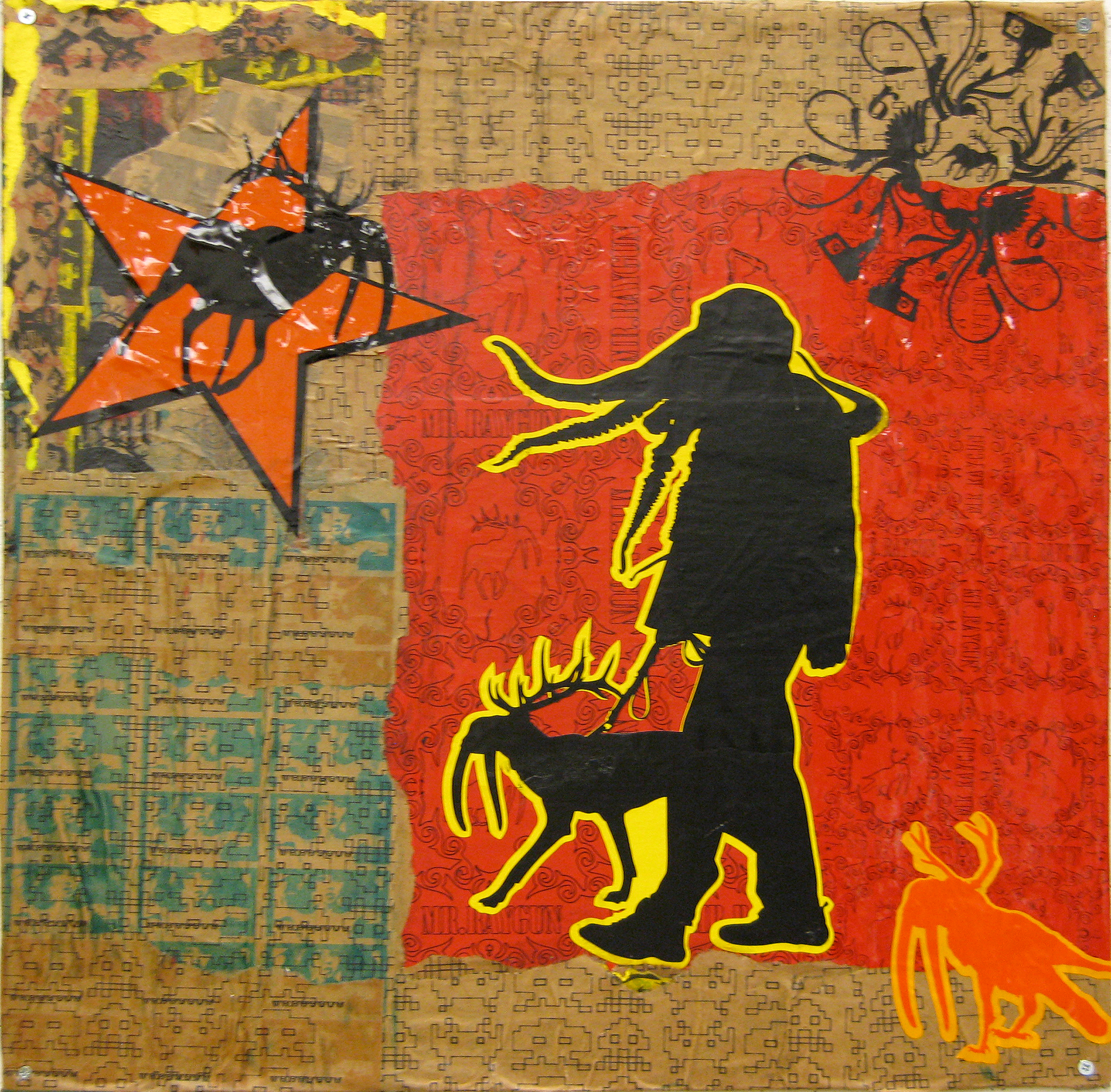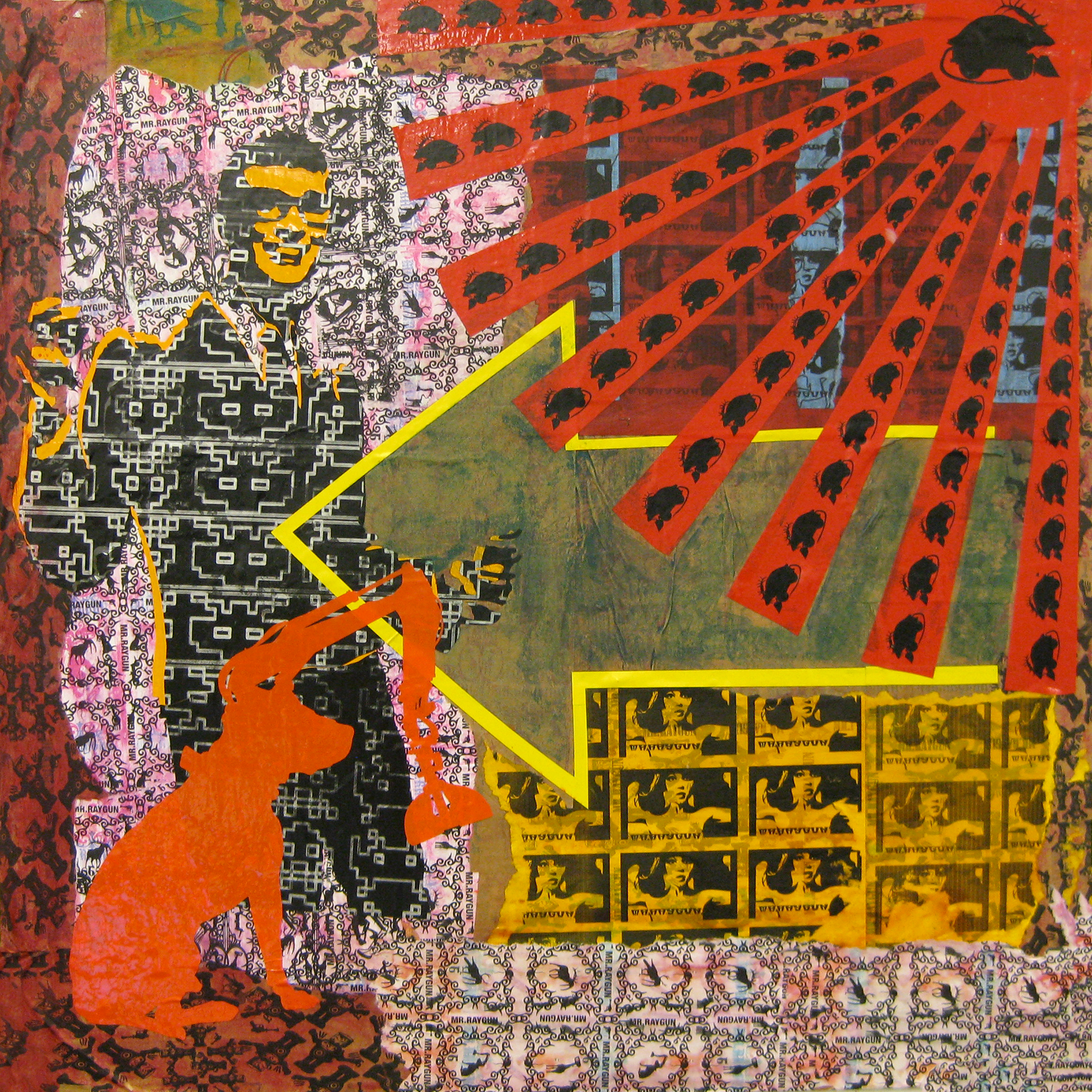 Mixed Media Collage Triptych
Two-Dimensional Design Final Project