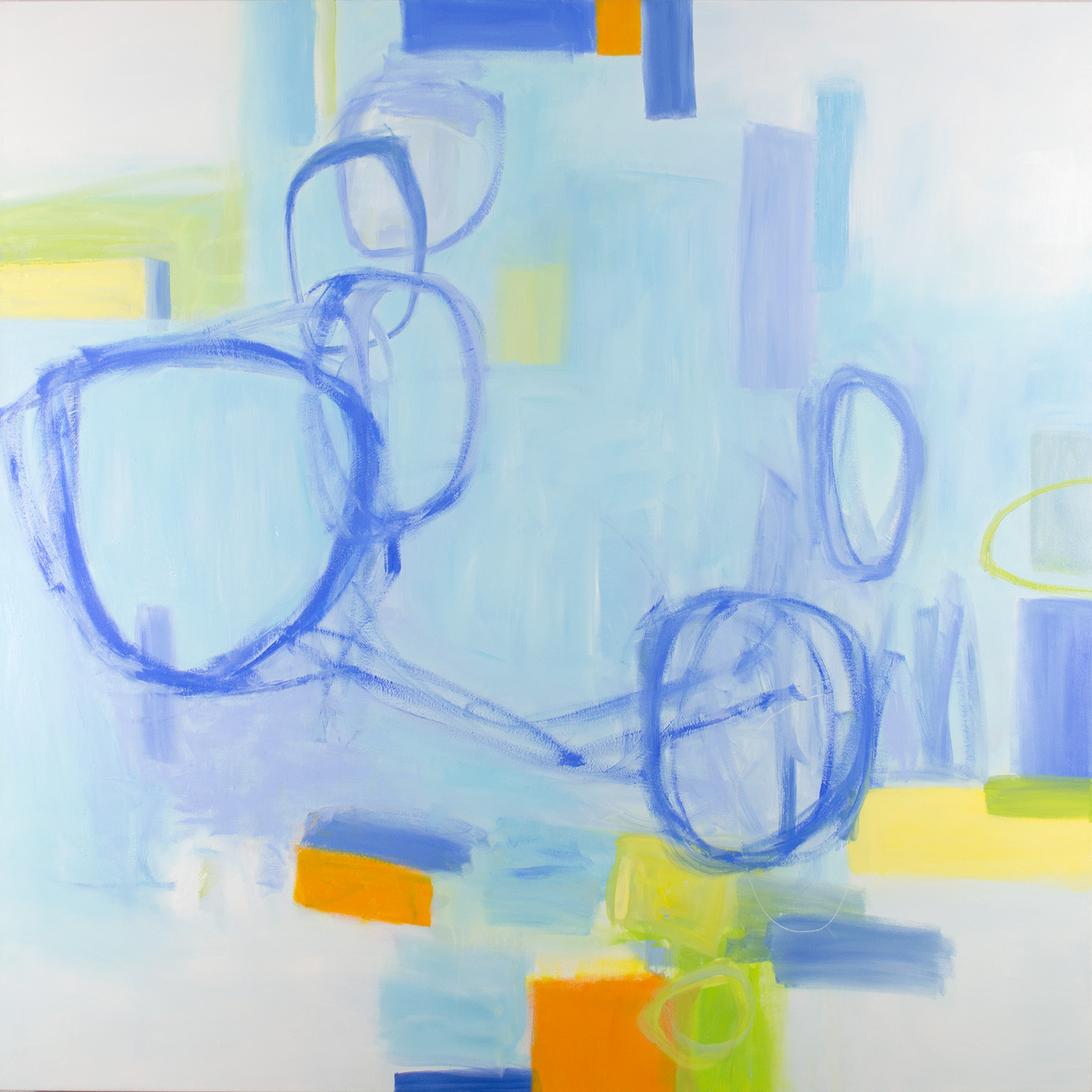 In 2018, I was commissioned by a client in California to create a large oil painting. It was a piece in reference to one I had completed earlier that year. Here is the process from start to finish.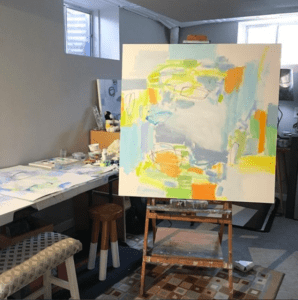 Before the start of a project, I ask the client a series of questions about their project. Specifically, I ask for color palettes and compositions they would like to see, plus size of the work. This client wanted a piece with lots of light blues, pale teals, and greens, with accents of yellow and orange. This project was based off of a previous painting I had done that they enjoyed, so I had a good jumping off point. I cannot create the same thing twice, but can work "in the style" of an older work.
This piece took about 4 weeks to complete, with another 2 weeks needed for the oil paint to dry completely. Project completion varies by size and materials used.
It was a joy to complete this special piece for the client, and I received a message after installation of the work that warmed my heart:
"Your beautiful piece was installed yesterday, and we are all just crazy about it. The kitchen truly is the center of our home, and we spend hours here every day. It's such a treat to have this special piece in our home. Thank you again for sharing your talent with us!"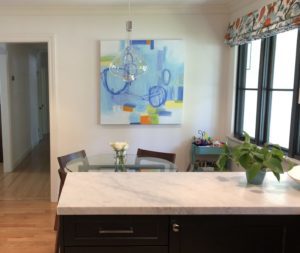 I look forward to future custom projects! Let me know if I can complete one for you. 🙂